One question that comes up whenever I tell anyone that we are homeschooling is how we made that decision. Especially by people who know that KaiKai spent one year at public school. I guess the assumption is that we were not happy, which is completely the opposite. We had a wonderful experience for KaiKai's Primary one year.. he had an amazing teacher and a great year. If you had asked me prior to about 6 months ago if I would homeschool I would have have said NO WAY.. not me!! Not that I had anything against homeschooling, it just didn't seem like anything I would or could do. I admired people that did but I didn't think it was for me. All that changed this past spring... I was up one night surfing the web, I think I was looking at scrapbooking websites and somehow I found myself on a homeschooling website... a few hours later I had read several articles, blogs, discussions regarding homeschooling and after that I could not sleep. I heard God clearly saying to me that we needed to homeschool our kids. It was one of those times that you could without a doubt know it was the voice of God. When JDF woke up the next morning, I told him that I thought we should homeschool. "Let's do it" was his response.. no discussion, no questions... it just seemed natural. Every step we took after that continued to confirm that this was a door that God had opened. Since I have made that decision, it has felt so right, I feel like it is my calling, and it is the most fulfilled I have felt regarding work. It is the choice we didn't make, but the choice God made for us. We are raising His kids so we have to obey the path he sets for us!
Our first week went well. The kids seemed to have enjoyed it. KaiKai and LiLi are using
Horizons curriculum
as well as
Sonlight's Introduction to World Cultures
. We were learning about Creation, the existence of God and Jesus before the world was created, the first people to live on the earth.. where they may have lived, what they ate, what they wore, it has been fascinating! I am learning tons of things too!! Buttercup doesn't want to be left out, so she was learning letter A with LiLi as well as the colours red, blue and green and the number 1. Of course she will not take it all in at once but the exposure is great! I managed to put her
Tot School
trays out one day and let her work on some activities with me.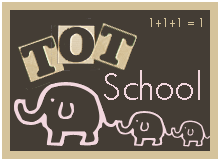 tray 1- put the bears in the right colour section of the egg carton
tray 2- I got paint sample cards from the hardware store and coloured corresponding colours on clothes pins and Buttercup had to clip the right peg to the card. (fine motor skills)
tray 3- various letter magnets- Buttercup and LiLi had to identify the letter A's
this one was a favourite although Buttercup had some difficulty opening the pegs.
(note.. her hair is a mess because I haven't quite worked hair combing into our schedule!! it will come :)
for links to more Tot School ideas
click here
Some other activities that we did altogether:
We went on a colour walk (inspired by
this blog
)
I made them "Letter A" bread for a yummy afternoon snack
we "cave painted" with grass and sticks and twigs
We are also reading through the
Boxcar Children
. KaiKai gets upset when we get to the end of the chapter and I close the book.. one more please is always his plea! I love that they love books.
Thanks for joining us on our adventure... come again!!