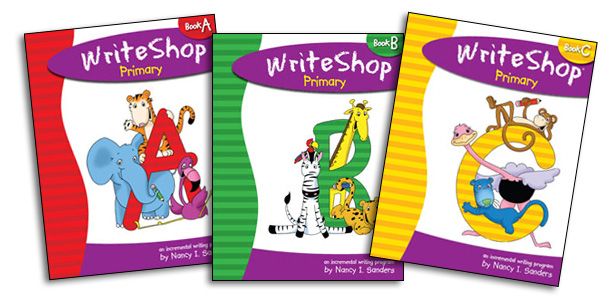 We were given the opportunity to review
WriteShop Primary
, a parent guided writing curriculum for kindergarten to 3rd grade. I had heard of the WriteShop writing program for middle and highschool students so I was excited to try out this Primary program with my kids. We received level B as an e-book which is geared towards first and second grade and can also be used for reluctant 3rd graders.
"WriteShop Primary teaches the skills of the writing process at the very simplest level through activities, crafts, and picture books. It accommodates pre-writers as well as beginning and developing writers, so your youngster needs no previous reading or writing experience. Slowly and gently, the child is asked to help with the actual writing, first in simple words and later, through copywork. And by turning these stories into a little craft, he will have a project to proudly share with others." (from the WriteShop website)
The curriculum has 2 parts, a very easy to use teachers guide and a student activity set worksheet pack. Both are available as hard copy or e-book format. As I was given the e-book, I printed out one lesson at a time and the accompanying activity sheets and kept them together in a 3 ringed binder. I made a binder for each child for them to keep their completed activity sheets and other pieces of writing.
The teachers guide was easy to follow and the lessons required some but not too much preparation on the part of the parent. Each lesson is split out into 8 parts or activity sets and can be worked through using a few suggested schedules outlined in the teacher's guide.
Here are the 8 parts of each lesson:
Activity Set 1: Guided Writing Practice only
Activity Set 2: Pre-writing Activities and Picture Book
Activity Set 3: Brainstorming
Activity Set 4: The Writing Project
Activity Set 5: Editing and Revising
Activity Set 6: Activity Set Worksheet
Activity Set 7: Publishing the Project
Activity Set 8: Want To Do More?
Here is a sample lesson plan (click on it to see it full sized)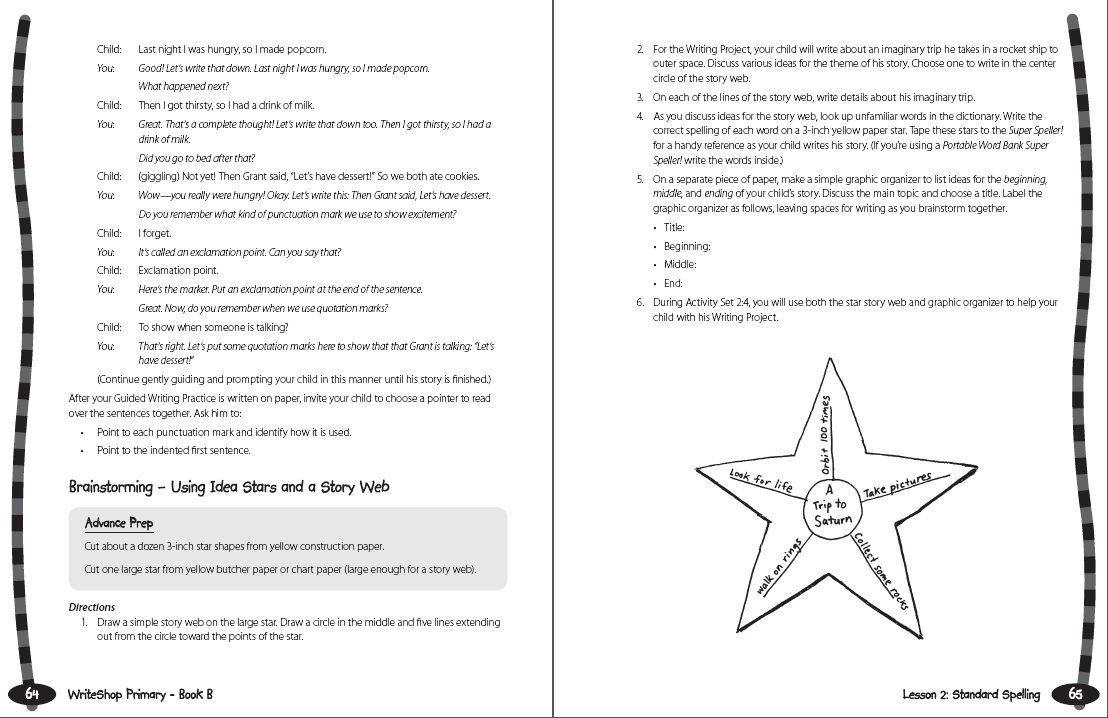 Here is an example of a worksheet: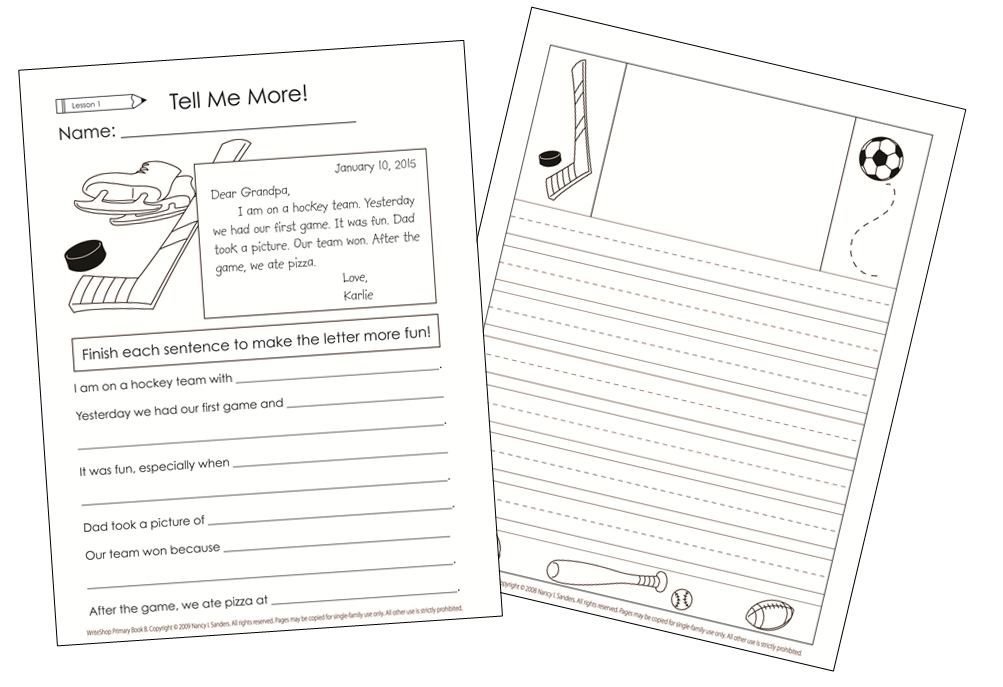 Our Experience:
I decided to use the program with both Eli (grade 1) and Micaiah (grade 3). The level was perfect for Eli and although some of it was a little easy for Micaiah he still benefited from the structure of the program. Writing has been an area that both boys, for different reasons have struggled with to some degree but Writeshop has help them to gain confidence in their writing. We have worked through a couple lessons--I found them easy to teach and the kids found them fun to work through. Eden, my preschooler has enjoyed sitting in on the lessons, even participating at times. In lesson 1 the focus was on writing a friendly letter and I taught the kids the "Friendly Letter Boogie" suggested in the teacher guide to teach the parts of a letter. That was a highlight for many days and even now weeks later, I catch Eli or Eden reciting it!
The thought of writing can be daunting for a beginning writer and even more daunting for a parent who has a reluctant writer (or two:), but Writeshop breaks the writing process down into manageable chunks, and throws in fun activities and crafts. This in my opinion is a recipe for success! The proof for me was hearing both boys enthusiastically say that WriteShop is one of their favourite parts of school!!
The cost of WriteShop Primary B teacher's guide is $29.95 for the hard copy and $26.95 for the e-book. The Student activity sheets are $4.95 and $4.50 respectively. If you are interested in trying out WriteShop now would be a good time to order as they are offering 15% off WriteShop Primary and Junior products in the WriteShop store (including e-books) using coupon code CREW15 at checkout. This offer is valid through June 15, 2012. Visit their
website
for more information or see what other reviewers had to say
here.
Disclaimer: As a member of the
TOS Crew
I received this product for free in exchange for an honest review (favourable or otherwise). The opinions stated here are my own.