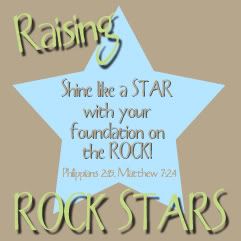 The kids have been learning Bible verses from the time they have been old enough to talk. When Kai Kai was about 2, I was singing some nursery rhymes with him and he knew lots of the words... I remember thinking that if he could learn nursery rhymes, he could learn the Word of God. So then and there I taught him his first verse and we haven't looked back! We often put actions with the verses so both LiLi and Buttercup knew the actions to verses before they could talk. I am so glad we are helping them "hide His word in their hearts!"
About a month ago I got this
idea
from
Mama Jenn
to make Bible verse memory books out of small photo albums. Up to now we have had flash card type memory verse cards that I had created in MS Word but we just kept them in a stack which meant one or two would go missing from time to time and they were beginning to look tattered. I thought it was a perfect way to keep them all together. I went to our local dollar store (
or should I say $2.50 store... but that's another story...
) but all they had were these...
...in my opinion quite gaudy, not at all cute and completely not the theme that I was looking for. I bought them anyway with hopes that I could do something with them... for the price ($3.00 each...
I tell you it shouldn't be called the dollar store
) I wasn't going to find anything else on the island and I didn't want to wait until someone was traveling.
So with the help of some ModPodge, tacky glue, scrapbook paper and other necessary tools,
I was able to transform one into this...
I was quite please how it turned out and we are all happy to have all our memory verses in one place.
Thanks Mama Jenn for a great idea!
If you have little ones, remember it's never to early to start teaching them God's word. Setting verses to music is another way to help them learn... we are currently using
Songs for Saplings
in conjunction with our letter of the week during group time and have also used Steve Green's "Hide 'em In Your Heart CD's." Fill up your little sponges with "living water!"
If you want to find out how others are "
Raising their Rock Stars
" click
here
.